Product name: Mini 12V Security Wired Flash & Sound Alarm Strobe Light Siren
Details:
Description:
Product number: NT-SF01
For satisfied with customers' special demand of the 1.alarm sound index and its position, the host specially is increased exterior alarm connect.2. After exterior alarm orifice connect connect into host, it send out of the voice will be coincide with the host's voice. Alarm Strobe Light is specially designed for the users who need Replacement Siren Light.Security Strobe Light can receive signal of detector.
Technique parameter:
- Standed voltage: DC12V
- Rated current: <=300mA
- Exterior alarm connect
- Sound level: ≥110dB/300mm
- Flashes/min: 150 times
- Color: Red, Blue, Yellow
- Size: 12.2 x 7.2 x 4.4cm
- Weight: 137.2g
Package contents:
- 1 x Strobe Siren Light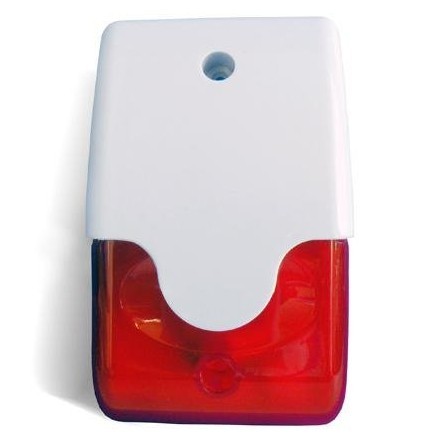 P.S.:
here is our aliexpress store link:
http://www.aliexpress.com/store/product/Mini-12V-Security-Wired-Flash-Sound-Alarm-Strobe-Light-Siren/103465_536935117.html