Product name: RF Remote control jammer 868mhz and 433.92mhz jammer blcoker
Details:
Product No. : NT-JM2A2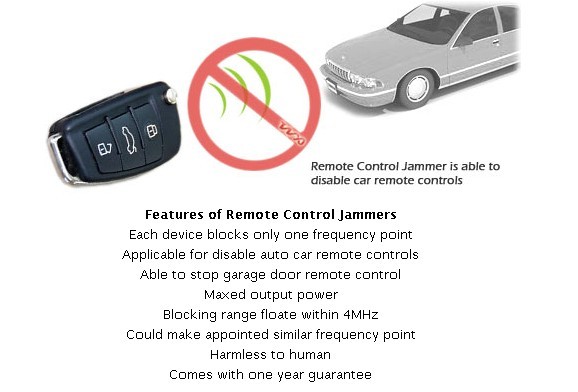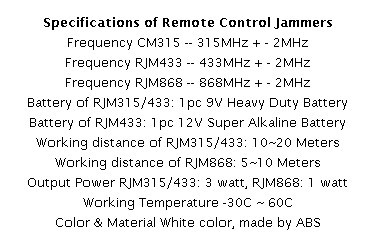 Dual-frequency wireless RF remote control jammer 868MHz and 433.92MHz.


Working voltage: DC9V battery
Operating current: 80mA (dual frequency working at same time)
Transmitting frequency: 433.92MHz and 868MHz
Coverage radius: 50-200 meters
Functions:


Widely used in car remote controls, car alarm remotes, garage remote controls,
home alarm system remote controls and some other remote controls which is 868MHz or 433.92MHz.

This is a new kind remote transmitter which makes two common frequency 868MHz and 433.92MHz put in one remote host.


Payment and delivery time:
Accepted by Western Union,Moneygram,T/T or Alipay.
All items shipped by DHL (3-5 days deliver to customers)
All items are shipped within 1-2working days of payment being received.